frotz
Once upon a time I was an enthusiastic supporter of the
Hank for Senate
campaign. Sadly, they weren't making t-shirts anymore by the time I tried to buy one. IMHO this was the pick of the litter: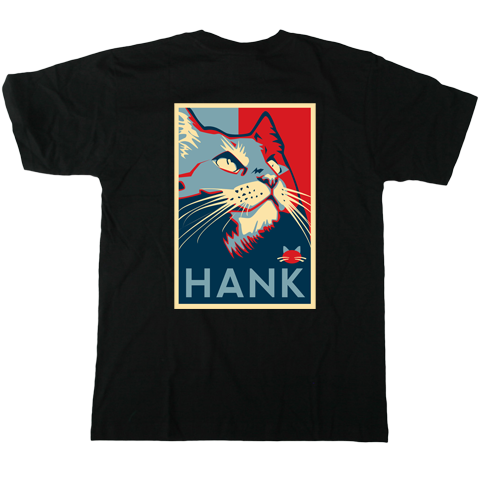 Every year or two I try to buy one, because I'm stubborn like that (and they're still on the website!), only to get vaguely annoyed mail telling me to beat it.
...until this time, when I get two shirts in the mail! Beats going to the mall for sure.